Meet Reggie, Playful Pup of the Week
Hi, I am Reggie, the bernedoodle.  I also answer to "Bonehead" and "Reggie-Doodle."
I have overcome much in my short 2 1/2 years after numerous seizures and temporary blindness. 
Thanks to my Mom and Dad and all the folks (especially Lisa) at Playful Paws, I have relearned how to play and enjoy life again.  
I love treats, cuddles and my favourite toy is a ball. 
I dislike having to go out in the rain to do my business. I love my family, especially our new baby, Eric; although I'm not sure he feels the same, as he sometimes cries when I lick his face.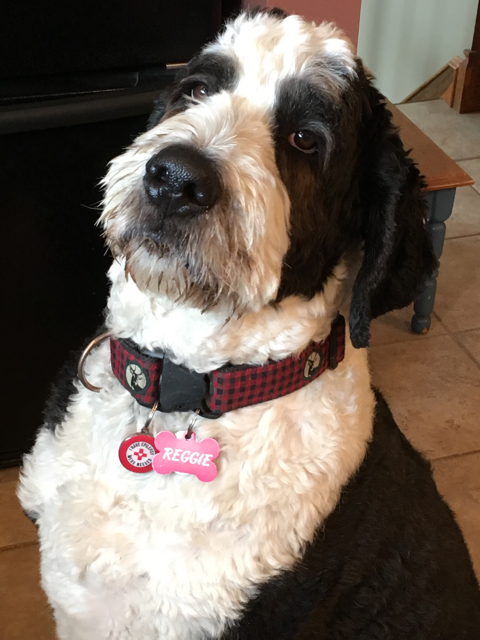 My best doggy friend is Pippin and of course Olivia and Chewie at Playful Paws.