Meet Lewie, Playful Pup of the Week
Lewies nicknames – bubba / bubs / lew!
What he does that's super cute – lays like a frog!
What does he love – FETCH, with a ball, stick, anything; food/ snacks, loves them! And loves to be chased, SWIMMING; even if there's snow on the ground! And unwrapping presents!!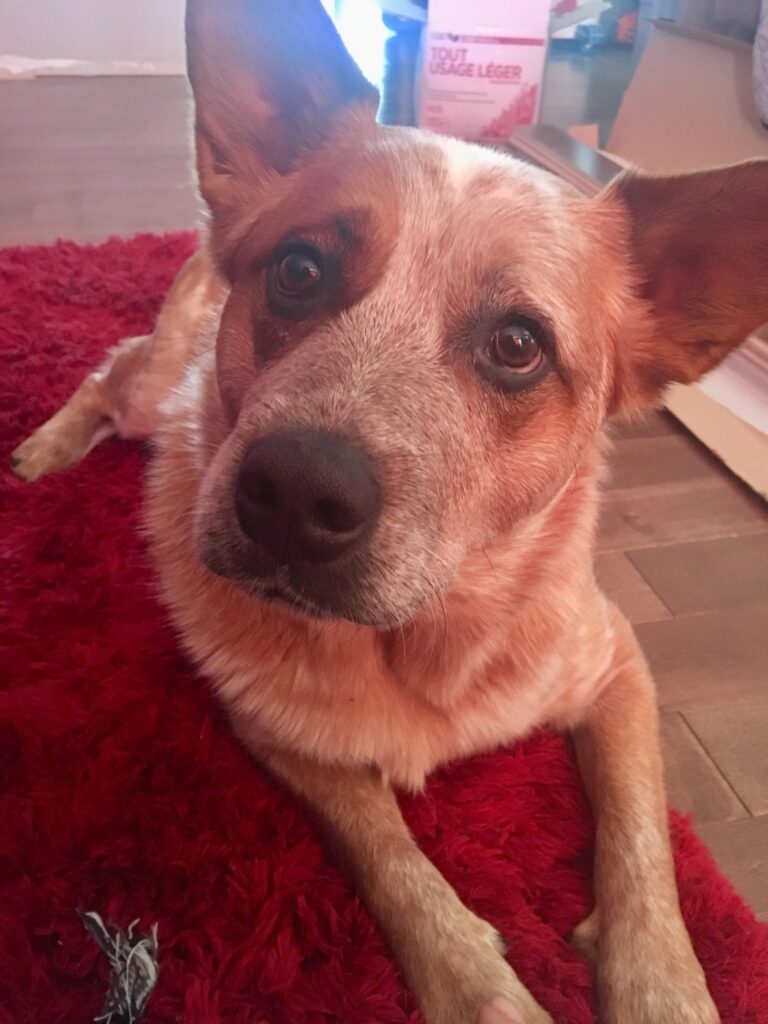 Fav people – his momma; he's a mommas boy for sure! But he loves his dad, and his gramma cause he knows she will give him all the treats.
Dislikes – arch enemy #1 is the vacuum;